Issue #1: Free Music for your Projects + A Futuristic Space Mouse
Welcome to the first issue of Creative Dispatch!
Welcome to the first issue of Creative Dispatch! I'm David Kiriakidis, a marketer, graphic designer, illustrator and all-round Internet nerd. Creative Dispatch is designed to be more than just a newsletter. It's designed to be a weekly journey into the trends and voices of creative and tech industries, full of thought-provoking ideas, interesting reads, apps and tools to help you work smarter and much more, carefully curated every week.
I love receiving app recommendations, links to articles and inspiring projects from friends. However, creative work can be quite solitary - many of us work remotely, from home or in coffee shops. Creative Dispatch is meant to be that friend that sends you a cool project they think you'll like, or an app that you should check out. It's meant to be the email newsletter that you look forward to receiving most.
It's built for creatives in all sectors - whether you're an illustrator or a web designer, you'll 🤞 always find something useful. So, what can you expect in your inbox every week?
Useful online tools + resources.

Inspiring projects and portfolios.

Thought-provoking articles and videos.

Interviews w/ thought leaders + change-makers.

Books and accessories to help you work smarter.

Honest discussion + opinion on working life as a creative.

An over-reliance on GIFs + Emojis 🙄
I'll also throw in other links to things I've found useful and inspiring, every now and then. I'm super-excited to test out a few ideas, and look forward to sending you Creative Dispatch every week!
---
Apps + Resources
Find new co-working spaces 🌃
Working remotely has its ups and downs, and finding the perfect co-working space can often feel like the Holy Grail of creatives everywhere. Camphouse lets you find and book workspaces close to you in no time at all.
Unminus →
Free premium music for your projects 🎧
We all love Unsplash right? The darling of creatives everywhere, Unsplash provides professional imagery (that's not super-stocky), completely free. Well, meet Unminus. Unminus provides professional, high quality audio for your video projects.
High-quality, CC0 illustrations
If you follow Pablo Stanley on Instagram (which you should, btw), you'll be familiar with his charming, almost Notion-esque style. He's released Open Peeps, a free, hand-drawn illustration library under a CC0 Licence.
---
Desk Envy
I was recently shopping for a new computer mouse and, honestly, it kind of feels like computer mouse design hasn't really come on much in the last 10 years. I'm a real stickler for design, and often will flat-out refuse to buy something, however feature-rich, if I don't like the look of it. And, to be honest, most budget computer mice look like they've been thrown together using paper clips and bits of old plastic. The Microsoft Surface Arc Mouse, on the other hand, looks like it's been found in a time portal, sent back from the year 2050, along with a ray gun, teleportation device, and the keys to one of Elon Musk's space pickup trucks.
---



Post of the Week - Productive Procrastination

 → 

There are approximately 89423837432972 productivity articles and videos on the Internet. Probably. But have you ever found that this kind of content actually makes you procrastinate? 

---
Brain Food
Some days we have 'em. Some days we can't seem to find inspiration from anything. But what actually goes into forming an idea? How does our brain take the seemingly innocuous and mold it into a raw idea?
How To Feel Like You Have Enough →
As a creative, it's very easy to fall into the all-too-common trap of feeling like you don't have enough. Enough experience, enough in your portfolio. Enough time. Creatives are vulnerable to this kind of thinking more than most.
How Your Laptop Ruined Your Life →
Ever find yourself at midnight, sat on your laptop, wondering why on earth you're not in bed, working through what I like to call the "Ass-end of a Project" (the annoying bit in between the fun-creative stuff and sign-off)? You can blame your laptop for that.
---
Eye Candy - Andrew Tavukciyan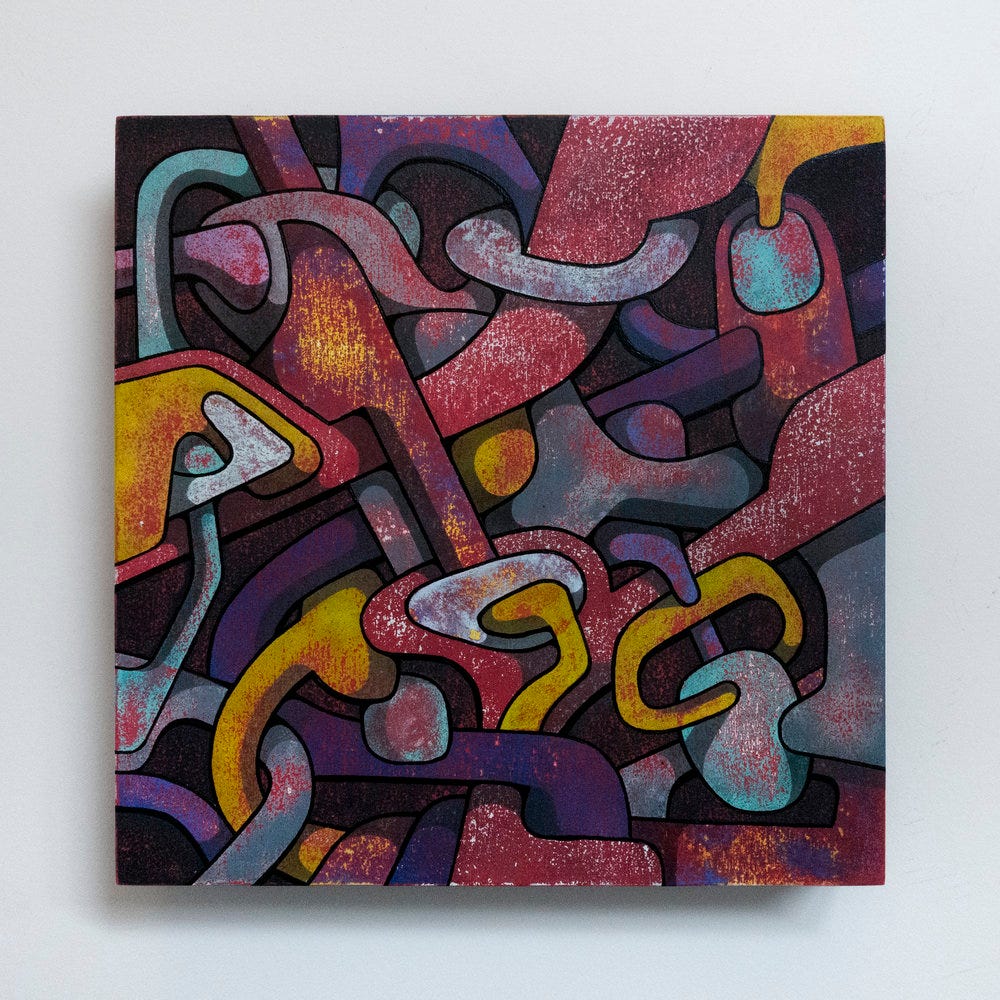 Check out Andrew Tavukciyan's work here - Link →
---
Thanks for reading the first issue of Creative Dispatch. If you liked what you've read, you can sign up for further issues below. Paying subscribers receive an email every week (usually every Sunday evening). Free subscribers receive an email once a month. The cost of a paid monthly subscription to Creative Dispatch is less than the price of a coffee (🙌 inflation!) and helps toward keeping Creative Dispatch going.